Work abroad
We are fully aware that taking up a job abroad is often a difficult choice, that is why we put all our efforts to organize both the departure and the stay abroad in a professional manner.
We propose You the trip to Holland with a relieable travel company, which offers transportation services adjusted to Your specific needs and in special cases goes beyond the routine offer.
Moreover, when you decide to work abroad, our Polish representative shall wait there for You and will help you to attend to all the necessary formalities and provide you with assistance in case of any unexpected events.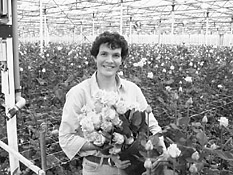 Working abroad, offers
flower industry; arranging bouquets on an assembly line
packing groceries and industrial items on an assembly line
hotel service; cleaning hotel rooms
gardening; picking and segregating vegetables, work in greenhouse and in the hall
nurturing bonsai trees
gardening; flower cutting and bulbs
wafer and waffle factory
poultry factory
plastic factory
aluminium constructions assembling
disassembling
rubble segregating on an assembly line
maintaining green areas
wooden elements factory
The conditions of running an employment agency are specified in the regulations of the Act on promotion of employment and labour market institutions (Journal of Laws of 2004 No. 99 item 1001).